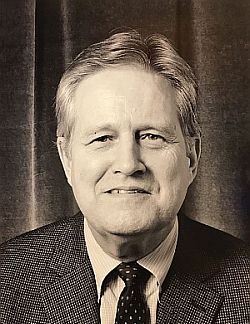 Department
Greek and Latin
School
School of Arts and Sciences
Biography
Professor Mantello became a member of the CUA faculty in 1979. He is a medievalist and co-editor (with A. G. Rigg) of
Medieval Latin: An Introduction and Bibliographical Guide
(Washington, 1996; repr. 1999). His other published work has usually focused on editions of medieval Latin texts--especially the writings of Robert Grosseteste, bishop of Lincoln (1235-53)--which have been published in
Mediaeval Studies
(v. 36: 144-59; v. 47: 367-78; v. 53: 89-123),
Franciscan Studies
(v. 39: 165-79),
The Journal of Theological Studies
(n.s., v. 36: 118-28),
Revue Bénédictine
(v. 96: 125-68),
Recherches de théologie ancienne et medievale
(v. 54: 52-112),
Viator
(v. 18: 253-73),
Traditio
(v. 67: 341-84, with Joseph Goering), and the Toronto Medieval Latin Texts series (v. 14). Other articles have appeared in
Speculum
(v. 54: 100-3),
The Catholic Historical Review
(v. 70: 581-6),
Scriptorium
(v. 39: 102-5),
Revue d'histoire des textes
(v. 10: 57-75),
Classical Outlook
(v. 72: 126-9), and
A Distinct Voice: Medieval Studies in Honor of Leonard E. Boyle, O.P.
, ed. J. Brown and W. Stoneman (1977). His annotated translation,
The Letters of Robert Grosseteste, Bishop of Lincoln
(Toronto: University of Toronto Press, 2010), completed with Prof. Joseph Goering (University of Toronto), received the Margaret Wade Labarge Prize for 2011, awarded by the Canadian Society of Medievalists, and he was the named dedicatee of
Robert Grosseteste and His Intellectual Milieu: New Editions and Studies
, ed. John Flood et al. (Toronto: Pontifical Institute of Mediaeval Studies, 2013). Professor Mantello has served as research associate for CANTUS: A Database for Gregorian Chant and is currently an editorial advisor for
The Electronic Grosseteste
and a member of the editorial board of the series, Medieval Continuation of the Fathers of the Church, published by CUA Press. Before coming to CUA he was a research associate and Izaak Walton Killam Post-Doctoral Research Scholar at the Pontifical Institute of Mediaeval Studies, Toronto. He has received fellowships (1985, 2010-11) and several research grants (1989-91, 1992-93, 1995) from the National Endowment for the Humanities. He has taught a wide range of courses in classical and medieval Latin and in manuscript studies (paleography, codicology, textual criticism), and was granted the rank of Professor Emeritus upon his retirement from the full-time faculty in August 2016.