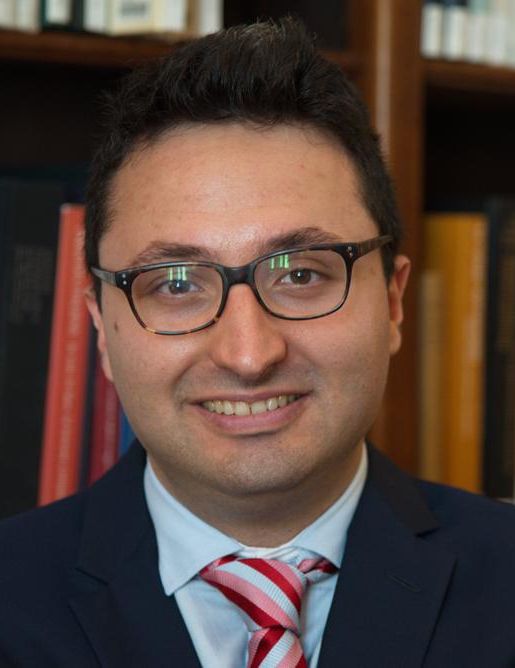 Department
Greek and Latin
School
School of Arts and Sciences
Biography
Dr. Pagani is a specialist in the interactions between Classical and Christian learning in the Middle Ages, both West and East. His research interests focus specifically upon the reception of Greek philosophy (mainly Plato and Aristotle) during the Latin Middle Ages through the Italian Renaissance, with particular attention to the roles played by Byzantine intellectuals. Dr. Pagani's Ph.D. dissertation was dedicated to the intellectual quarrel about Platonism that took place in Rome between George of Trebizond and Cardinal Bessarion in the mid-fifteenth century. His work not only included an edition of the Latin text of book I-IV of George's translation and Bessarion's comments, but also demonstrated that translations played a significant role in triggering (and shaping) philosophical discussions about how Platonism might be made compatible with Thomistic interpretations of Aristotle. As part of another large-scale project, Dr. Pagani's recent discovery of Gemistos Pletho's copy of Plato's dialogues allowed him to demonstrate that Gemistos produced his own working edition of Plato by erasing (and therefore censoring) passages for reasons connected to his own distinctive philosophical and religious outlook.
Outside of CUA, Dr. Pagani is also employed (on leave) by the long-term project Commentaria in Aristotelem Graeca et Byzantina in Berlin, where he works on the reception of Aristotle's Metaphysics in Byzantium, particularly upon the role played by the late thirteenth- and early fourteenth-century scholar George Pachymeres.
Dr. Pagani has been an Onassis Fellow in Athens (2009-10) and a fellow at the Warburg Institute, London (fall 2010). During academic year 2015-16 he held fellowships at Dumbarton Oaks (Washington, D.C.) and at Princeton (Seeger Center for Hellenic Studies). Due to his broad interest in the reception of antiquity in later periods, he is a member of the Princeton-based 'Postclassicisms' network. Dr. Pagani was appointed at CUA as Visiting Assistant Professor in 2016, and as Assistant Professor in 2017. He teaches courses in both classical and medieval Greek and Latin language and literature.